Publications and
Resources
We aim to support NHS staff and our partners with expert advice and guidance.
Here you will find a range of resources and publications that we have produced to support our mission to make the most of our natural environment to improve health and wellbeing both for people and the planet.
Centre for Sustainable Healthcare is a registered charity that develops knowledge and resources to support the NHS and other health systems to reach net zero carbon and wider sustainability. https://sustainablehealthcare.org.uk/
The Better Outside Ideas Source Book has quick, cheap and simple examples from £5 per person, through to more ambitious projects which would require professional support and planning. Better outside ideas book
NHS Forest inspires and supports healthcare sites in transforming their green space for health, wellbeing and biodiversity Home – NHS Forest
Our Natural Health Service shows how Scotland's natural environment is a resource that can be used to help tackle some of our key health issues. The initiative aims to bring about a step change in the use of nature-based solutions to deliver health outcomes.
Organisations we work with
We work with a wide range of partners to deliver our vision. These organisations can often provide help and advice to make the most of the NHS estate. Find out more about these partners by visiting our Become a Partner page.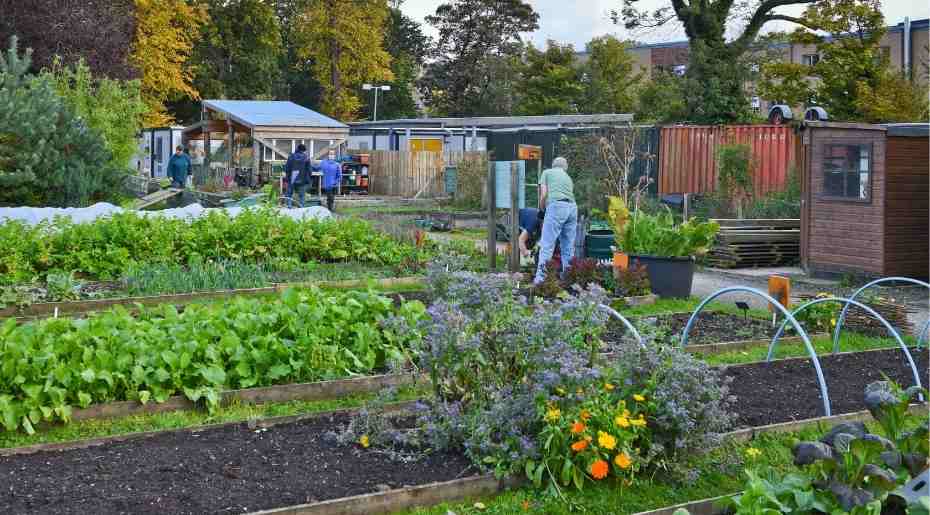 Become a partner
We often work with mental health services and areas that have long stay patients. In communities, we are focused on reducing health inequalities and work with organisations that share our intention to improve health for those most in need. We are always interested in hearing about new opportunities, so get in touch if you want to discuss how, together, we can support NHS Lothian patients and staff.