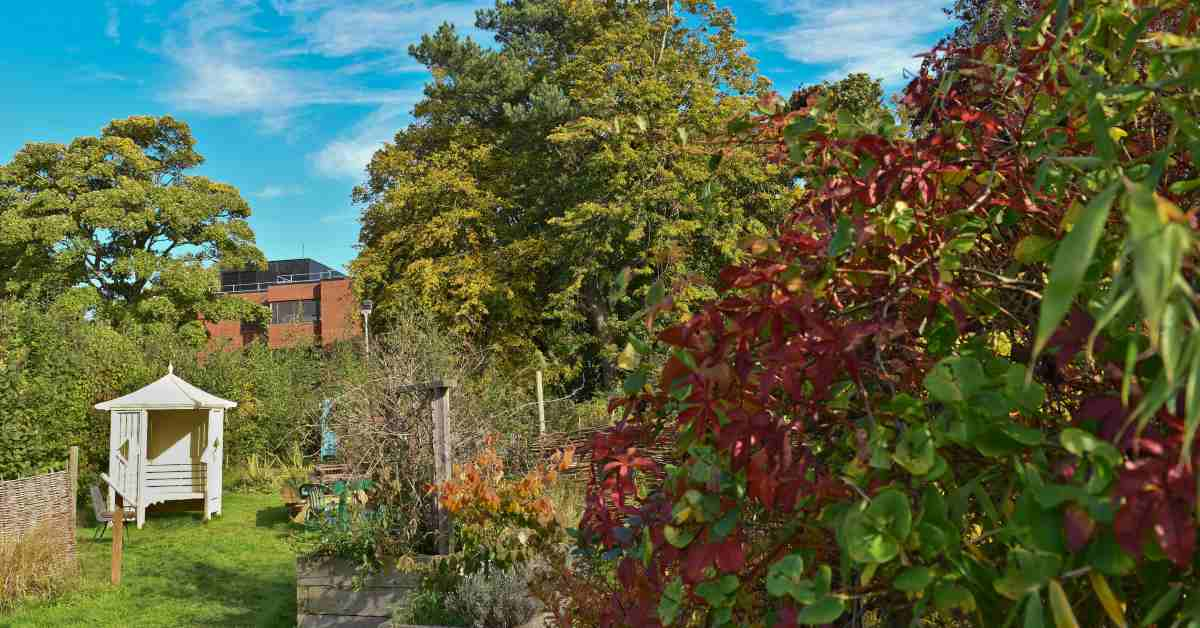 Project:

Your Place For Greenspace: Royal Edinburgh Hospital
As part of a move to create a more inviting atmosphere for patients, staff and visitors at the Royal Edinburgh Hospital we've teamed up with a local artist, Andy Archer, to create a series of hand-drawn illustrative artworks celebrating the site. These artworks highlight the green spaces and charity partners connected to the Royal Edinburgh Hospital.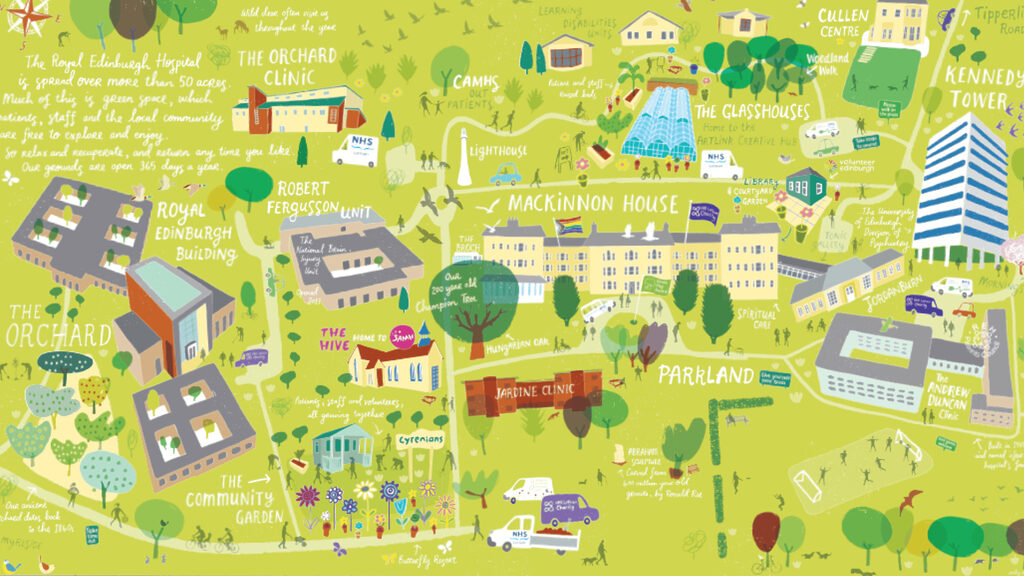 In 2021, the Royal Edinburgh Hospital became the first NHS Scotland site to gain the Green Flag Award. As we shape the hospital's landscape into a welcoming and calming place, these artworks celebrate the hospital and green spaces within it. These spaces play a vital role in enhancing the overall wellbeing of everyone on the hospital grounds – patients, staff and visitors – helping them to feel valued and supported.
The artworks created showcase the natural green areas found on the hospital site. This includes the landscape, plants, animals and the environment around us. We've also mapped out pathways that promote wellbeing, as well as the services and spaces dedicated to green health. These include the Community Gardens, Glasshouse, Orchard, and the Courtyard Garden. The artist was inspired by the hospitals' location, its architecture, the local geography and event it's history and archaeology.
The Royal Edinburgh Hospital's Your Place for Greenspace Project is all about making positive changes to the hospital environment. By combining art and nature, we're making the hospital a more comforting place for everyone. We invite you to get out into the Royal Edinburgh Hospital grounds and look for Andy's artworks, which you'll find displayed around the site. Explore the map, discover the green spaces, and learn about the partners who support this hospital and its community.
Grounds for Health Projects