Your Place for Greenspace
Tagged by
The grounds and gardens of the Royal Edinburgh Hospital have always been important to patient recovery and wellbeing. So much so, that in 2021, the REH became the first NHS Scotland site to gain the Green Flag Award. As part of this, NHS Lothian Charity and the hospital community have been working with artist Andy Archer to create a series of hand-drawn illustrative artworks celebrating the site.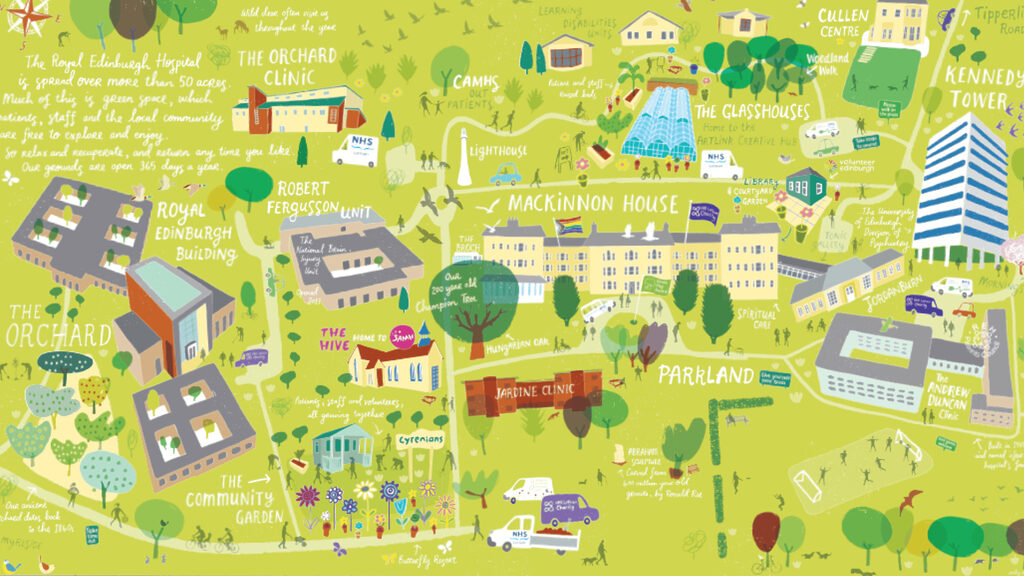 The rich history of the REH has been documented for over 200 years and a valuable collection of photographs and documents relating to the site are held by the Lothian Health Services Archive at the University of Edinburgh. Many of these form part of Andy's research and are depicted in his artwork.
A set of Andy's prints are displayed here alongside a selection of historic maps and images from the Lothian Health Service Archive.
We hope you enjoy The Royal Edinburgh Hospital – Your Place For Greenspace exhibition. We invite you to get out into the REH grounds and look for Andy's wonderful artworks, which you'll find displayed around the site.
We would love to exhibit more archive images of the REH, if you have anything of interest, please contact [email protected]
Andy is an Edinburgh based artist who creates illustrated maps and buildings of the capital. Every detail of every artwork is produced by hand using a brush and ink on textured cartridge paper. Sometimes over 1,000 different elements can feature in one illustration. This colourful and joyful style is then transferred into a special digital format, enabling high quality fine art printing, whatever the size.
You can find Andy's unique inky Edinburgh style artworks displayed in many public places. His work can also be found on Instagram @inkyedinburgh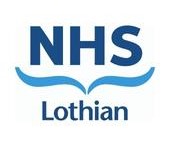 Over the year we run a number of Green Health events looking at how our green spaces can help improve health and wellbeing and ways you can get involved.