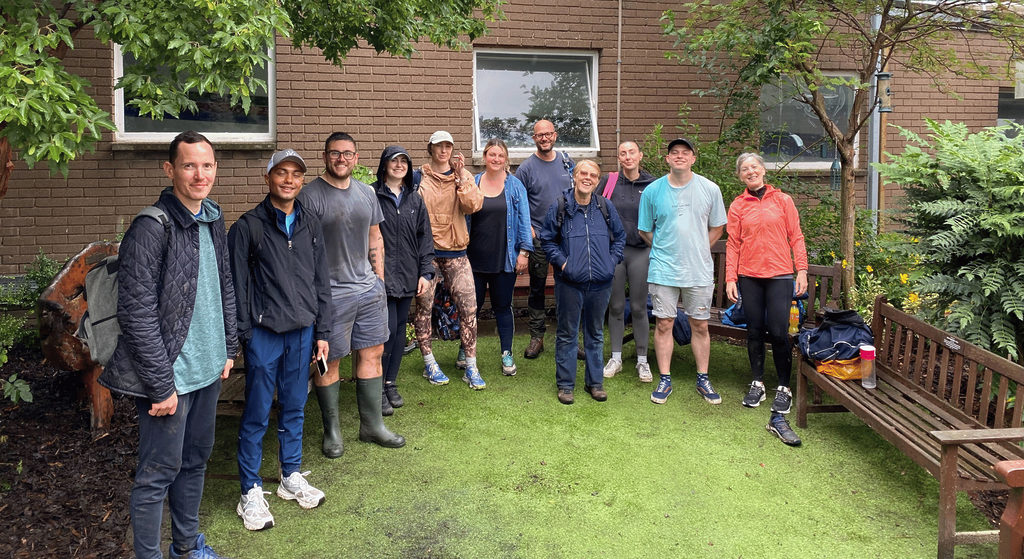 Volunteers Restore Garden for Cancer Patients at the Western General Hospital
Working with volunteers from FreeAgent and our partners, The Conservation Volunteers, we have restored the Fight Against Cancer Edinburgh (FACE) garden at the Western General Hospital. This has created a space where patients, staff and visitors can get fresh air and connect with nature. The garden is now more relaxing and restorative.
Working outside is never predictable and the weather did not help, undeterred by the rain, the volunteers worked to bring the garden back to life. Dougie, one of the volunteers, expressed his excitement about being part of the team, saying,
Putting in the graft and getting my hands dirty for a day for those who'd really benefit from having a wee outdoor space was a brilliant experience. Hearing it was being used by patients the minute the team stepped away just made it all the more worthwhile."
Theresa, another volunteer, shared her experience, saying,
What a great day we had. For me, the staff taking time out of their busy day to come and say hello and expressing their thanks to us for making the garden space usable again was very humbling."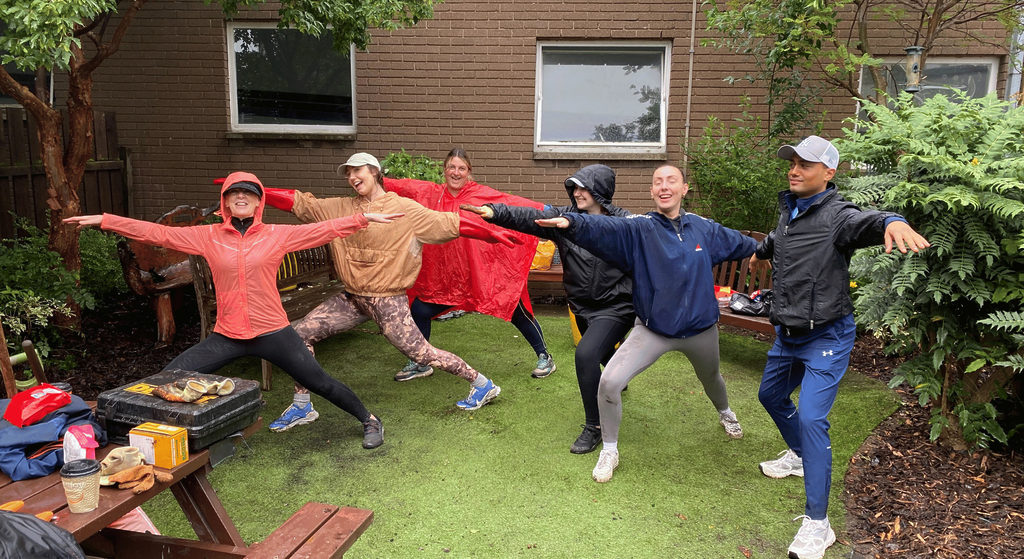 Bringing people together to make a positive change has shown how we can work together to improve wellbeing and protect nature. The calming effect of natural green spaces contributes to reduced stress, improved mental wellbeing and supports physical recovery. The garden's colours and foliage offer a counterbalance to the clinical aspects of healthcare offering a break from the hospital environment. The plants and animals in the garden help wildlife and reduce the heat of nearby buildings.
Ian Mackenzie, NHS Lothian Charity's Green Health Programme Manager, said:
"Through the dedication of the FreeAgent volunteers and TCV, the garden has been restored. Their contributions have not only enhanced the garden but have also underscored the significance of green health in promoting wellbeing. The volunteers have created a space where staff and patients can take a break outdoors."
This is just the first step in some of the changes at the Western General and our upcoming Wildlife at the Western project will showcase other diverse greenspaces and gardens across the site that can be used by patients, staff and visitors.